July 13-14, 2018
Draft Itinerary 
We are excited about the 2018 tour! Our theme this year "Ag and More Along the Corridor" was chosen because we plan to discover new and interesting things to see and do along the Interstate 80 Corridor. Below we have listed some of the tour stops and what we will see and do at each. Our tour stops will showcase places and business development that you would not normally see or hear about!  We hope you will join us!!!
Depart from Country Inn and Suites south parking lot on North 27th Street in Lincoln around 7:30 am July 13 – WE ARE ON OUR WAY!!
      First Tour stop will be at the Bottle Rocket Brewing Company, a local brewery in Seward. While there we will learn a bit about the development of this business and the building they have refurbished for their purpose. https://bottlerocketbrewing.com/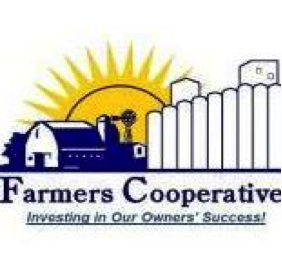 We will also meet with Stan Mitchell (LEAD 9) from the Dorchester Farmers Cooperative and learn about the role the cooperative has in the Seward area as well as Stan's outreach to other countries who are trying to develop a cooperative system. Here is a link to their website if you would like more information. http://www.farmersco-operative.com/
Our next stop will be at Polytech AKA Raaft LLC in Seward. Polytech manufactures RAAFT pivot tracks to help eliminate deep ruts left in the fields from pivot usage, labor costs in filling or clearing the ruts, equipment breakdown and time wasted when pivots get stuck. From planting to harvest and everything in-between, the ruts that center pivots create are expensive. http://www.raaft.com/

From Seward we plan to travel to the Bayer CropSciences Research Nebraska Station near the Goehner Exit off of Interstate 80. The goal at the Station is to turn a 10-year, $1 billion investment into wheat varieties that are not only more productive, more tolerant of extreme weather and disease-resistant, but are also indistinguishable from wheat used now to make food products such as flour. They are also researching new soybean varieties. While there we will hear from the researchers, see the crops being tested and tour their greenhouse facilities. http://www.omaha.com/money/with-new-m-nebraska-facility-and-unl-s-input-bayer/article_dd5185ed-267a-5811-b3f2-db279c10e7e6.html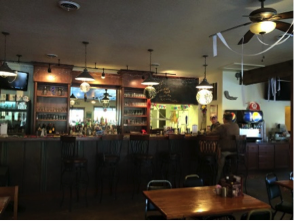 Chez Bubba in Goehner Nebraska will be our stop for lunch. Their tag line "Kinda Classy, but Mostly Bubba" describes the café well. They opened in 201l in the small town of Goehner, population 155, after refurbishing the former 1930's automotive shop into the iconic café it is today. Matt and Julie Howe, owners and operators of the café will be on hand to tell us of their journey from Washington D.C. Capitol Hill to Goehner NE. Good food – good conversation – comfortable and inviting atmosphere is what we will experience there. http://nebraskaruralliving.com/articles/rural-foodies/chez-bubba-cafe/

We will be stopping in York next to visit the Upper Big Blue NRD offices. There we will hear from representatives from the NRD and AmeriCorps about their joint projects. We will drive to the York wellfield to tour the "Project Grow" endeavor taking place, the first one in Nebraska. They are developing a crop production and pollinator program at the wellfield. The long term goal of the project is to improve the soil and water conditions of the wellfield and provide a program which can be replicated throughout other areas of the state and nation. We will also travel to Recharge Lake to learn about the NRD reclamation project taking place there.   https://www.upperbigblue.org
The Hastings Motorsport Park is our last stop of the day. What started out as a dream on a napkin in a local restaurant with a few friends, became a reality in 2006 when renowned track designer Alan Wilson designed this road course. Construction started in the early spring of 2006 and by fall most of the asphalt were laid.   We will hear from the organizers of this park, be hosted for dinner there by Doug Soderquist (LEAD 3) and perhaps even get a ride in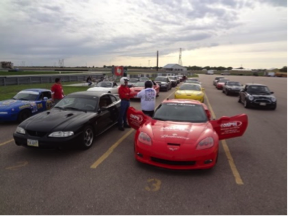 one of the race cars.  In February 2009, Forbes.com named MPH one of the "Best Places to Speed Legally in the United States.". . Motorsport Park Hastings has hosted thousands of visitors through its gates. MPH is a 2.14 mile road course that attracts drivers of all skill levels. http://www.racemph.com/visit-mph/
From MPH we will be on our way to Grand Island where we will overnight at the Best Western Motel.
Day 2 – Ag Adventure Tour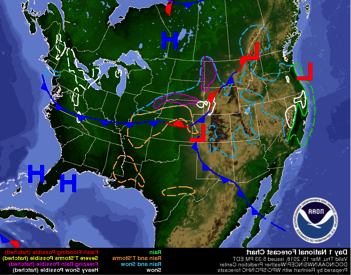 We will leave the Grand Island area and drive towards the U.S. Weather Station which is located between Hastings and Grand Island. While there we will learn how the weather forecasters use Doppler Radar and other resources to accurately predict our weather forecast each day. The National Weather Service has played a key role in protecting American lives and properties for over a century. NWS offices in communities across the United States provide the information needed by Americans to plan, prepare, mitigate, and respond to natural and human-caused events. https://www.weather.gov/gid/



We will travel from the Weather Service to Henderson to visit the Henderson Heritage and Tourism Park exhibit. Henderson Heritage & Tourism was formed in 1994 with the purpose of sharing and documenting Henderson's Mennonite heritage.  In the spring of 1998 the committee purchased an 8 1/2 acre site that was homesteaded by Jacob & Anna Friesen, one of the original settlers, on the north edge of Henderson.  Today this is the site of the park. https://hendersonheritage.wordpress.com/

Lunch will be at Kerry's restaurant in McCool Junction. Lisa and Kerry Johnson are the owner/operators of this unique restaurant. As their T-Shirt signage says, "It ain't Kerry's until you get some on ya", this restaurant offers a great menu and wonderful venue in the refurbished barn that is now their home. We know you'll enjoy your time there.   http://www.kerrysinmccool.com/

Before we leave McCool we will take a mini tour to the McCool Junction Public School site and learn about their FFA programming, Ag Barn and vegetable garden efforts. The tour will be conducted by Dana Hall (LEAD 25) who is an agriculture educator at the school and the Superintendent, Curtis Cosgrove. Dana recently received the Nebraska Farm Bureau's FFA Advisor of the Year award.  http://www.mcjmustangs.org/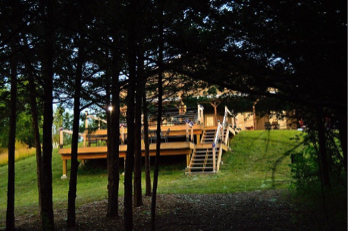 Our final stop of the day will be at the Junto Winery near Seward. Their advertising states "Growing grapes in Nebraska puts you at the mercy of Mother Nature, but the risk is worth the reward."   Known for their dry wines (not generally found in Nebraska wineries) and their Ben Franklin memorabilia, Junto winery is a great final destination for our tour.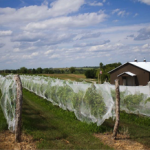 As you can see from our two day event – there really IS something to see and do as you travel Interstate 80!  We hope you will join us.
Download registration form (PDF) »
See you in July!
Nancy Eberle, Ag Tour Coordinator