2018 International Travel Study to Peru
PERU UPDATE:
We are very excited that our International Seminar to Peru, February 15 – 24th, 2018, is sold out.
We could possibly have cancellations, so if you are still interested in traveling to Peru, please let us know and we will put you on the wait list. Being on the wait list does pay off, as we had to fill 2 vacancies on the Alaska travel study seminar just 2 weeks prior to departure.
The seminar to Peru includes many visits to farms and agricultural institutions in both Lima and the Sacred Valley.
We are looking forward to a visit with Trent Blare, PhD, graduate of the University of NE Lincoln Ag Department, (former 4-H member from Winner SD). He is currently working for the World Agroforestry Centre in Lima Peru. His name was suggested by a LEAD Alumni member as a possible contact in Peru.
Just a reminder, your thoughts and suggestions for our travel study seminars are always welcome.
We have 15 LEAD Groups represented traveling to Peru:  1, 3, 6, 8, 13 (3), 14 (2), 15, 17, 19 (2), 20, 21, 22 (2), 23 (2), 26, and 27 (2).
---
If you have the desire to travel with the greatest group of people since your LEAD experience, get your registration form to me ASAP, as this study seminar will be a popular one.
Registration priority is to LEAD Alumni and LEAD Alumni & their Spouses. We want to make sure as many Alums wanting to travel have the chance.
If you are single Alum and would like to travel to Peru, and be paired with another single Alum traveler, please indicate so on the registration form. Also give me a call or email me so I can let other single Alums know. This will save you the "single supplement" cost, allowing you to register as a "double" if we pair you.
You will need a passport to travel to Peru. But no visa is required.
The Activity Level: ACTIVE – Walking up to two (2) miles a day over varied terrain; overnight stays at high elevations up to 11,200 feet.
Download registration form (PDF) »
Please send your completed registration form and deposit to:
Pat Heyen, Travel Study Coordinator
1649 Hartley Street
Lincoln NE 68521
I will forward them to Tiffiny Trump Humbert, Trump Tours, Ag Tours USA.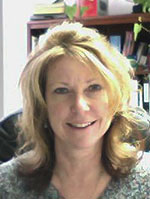 If you have any questions or want to get ahold of me, please give me a call at:
Cell – (402) 314-3430
Home – (402) 261-8648
Email – pheyen@friedmanlaw.com
I am very excited to be a part of this Travel Study Seminar, LEADing you to PERU!
Pat Heyen, National & International Travel Coordinator