Ag Adventure Tour:
What was Old is New Again!
JULY 14-15, 2017
First Stop – Dakota City for the Cardinal Farms Greenhouse and Aquaculture tour.  Cody and Braden Garwood were on hand to explain their enterprise.
Cody and Braden Garwood were on hand to explain their enterprise.



Here is a link to their website if you would like more information. 
http://cardinalfarmsne.com
Second Stop – Plainview to tour the D & M Dairy.  Bill, Jim and Jane Demerath have created Nebraska's first hands free, fully robotic dairy.  We were even able to get our tour picture taken here!
There is a great article in the Norfolk Daily News about this dairy – if you would like to read more about the new dairy process, use this link »

Demerath at D & M Dairy
DMDairy
Third Stop – Brunswick – A tour drive around and Lunch with Jim Meuret i.e. J.E. Meuret Grain Company in their party barn.  Great time for all of us! For more information you can visit this site: http://www.jemeuretgrain.com/ be sure to check out the video when you go to the site!


Meuret Party Barn for lunch
Fourth stop – Royal – Ash Falls Fossil Beds – A look back in time for all of us.  Amazingly only a handful of our group had ever visited. Their website describes what we will see and do while there: http://ashfall.unl.edu/


Fossils at Ash Falls
Final Stop for Day one – Norfolk – Dinner at the Black Cow Fat Pig Pub and Restaurant and a conversation with Senator Jim Scheer.
Day Two: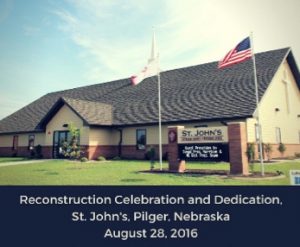 First stop Day 2  – Pilger
Visiting Pilger was an amazing experience.  We were able to see first hand how one small community can overcome the destruction they experienced when a tornado flattened their town in 2014.  Visiting with us were Dr. David Gnad, local veterinarian who helped with animal disposal and care and Josh Alexander, a local cattle feeder whose family lost their home and buildings as well as livestock.  Josh also gave us a tour of Pilger so we could see the progress made in reconstruction.  This was a great example of "It Takes a Village".
To view a "Path of Destruction Map" on line, here is a site you should visit: http://dataomaha.com/media/pilger/damage-map/
Bus at Pilger Community Center
Dr.David Gnad – veterinarian – Pilger
Josh Alexandar – our host in Pilger
Our group in Pilger Community Center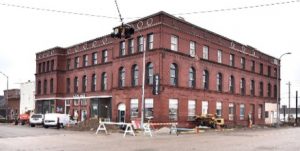 Second Stop – Day two – Pender –   We could have spent much more time in Pender, but while there we were hosted for lunch by Charter West Bank, joined by many LEAD alums, saw a presentation from Thurston Manufacturing of their "Tailgate Grill", visited the PalaceHotel, took a tour of the town and heard from many great speakers who wanted us to see their beautiful town.  Wow!
Here is a link to a great article which showcases the activities taking place in this very progressive small town.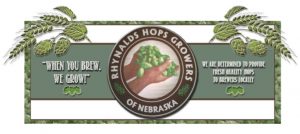 Our last and final stop for the day was in Prague – Shad Rhynalds was on hand to give us a tour of their hops facility.
Here is a link to their facility website: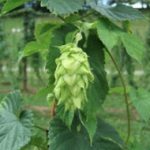 http://www.rhynaldshops.com/
While we were in Prague we were also able to visit the Kolac Korner where we heard from CarlSousek about Czech Heritage Days and their Pink Bandana Mud Volleyball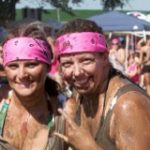 Tournament.  Mark Nemec, owner of Kolac Korner entertained us while we enjoyed his kolaches!
We hope you can join us next year for another great "Adventure"!